INTERVIEW WITH RÉMI JUMEAU, PLANT MANAGER, DOURDIN ROMANIA SRL
Dourdin Romania is an innovative leading European plant that produces technical and durable decorative parts for the automotive industry.
Established in 2004 in Otopeni then Buftea, close to Bucharest, this production site specialises in small plastic and metallic aesthetic parts for the automotive industry.

They produce parts for all OEM's and Tier One suppliers based in western Europe.
Their strength: innovation (low carbon foot print oriented), large investments in equipment, experienced team members and technical expertise designed around customers' needs.
Dourdin Romania has a strong historical experience with stamped/cut metal parts production, notably for the DACIA brand.

They have more than 170 team members now and are continuing to recruit.

2023 will mark a major turning point and turnover is expected to be doubling in 2024, or even earlier. This success is partly due to the industrialisation of the textured decorative parts.

A wind of renewal is blowing on Dourdin Romania!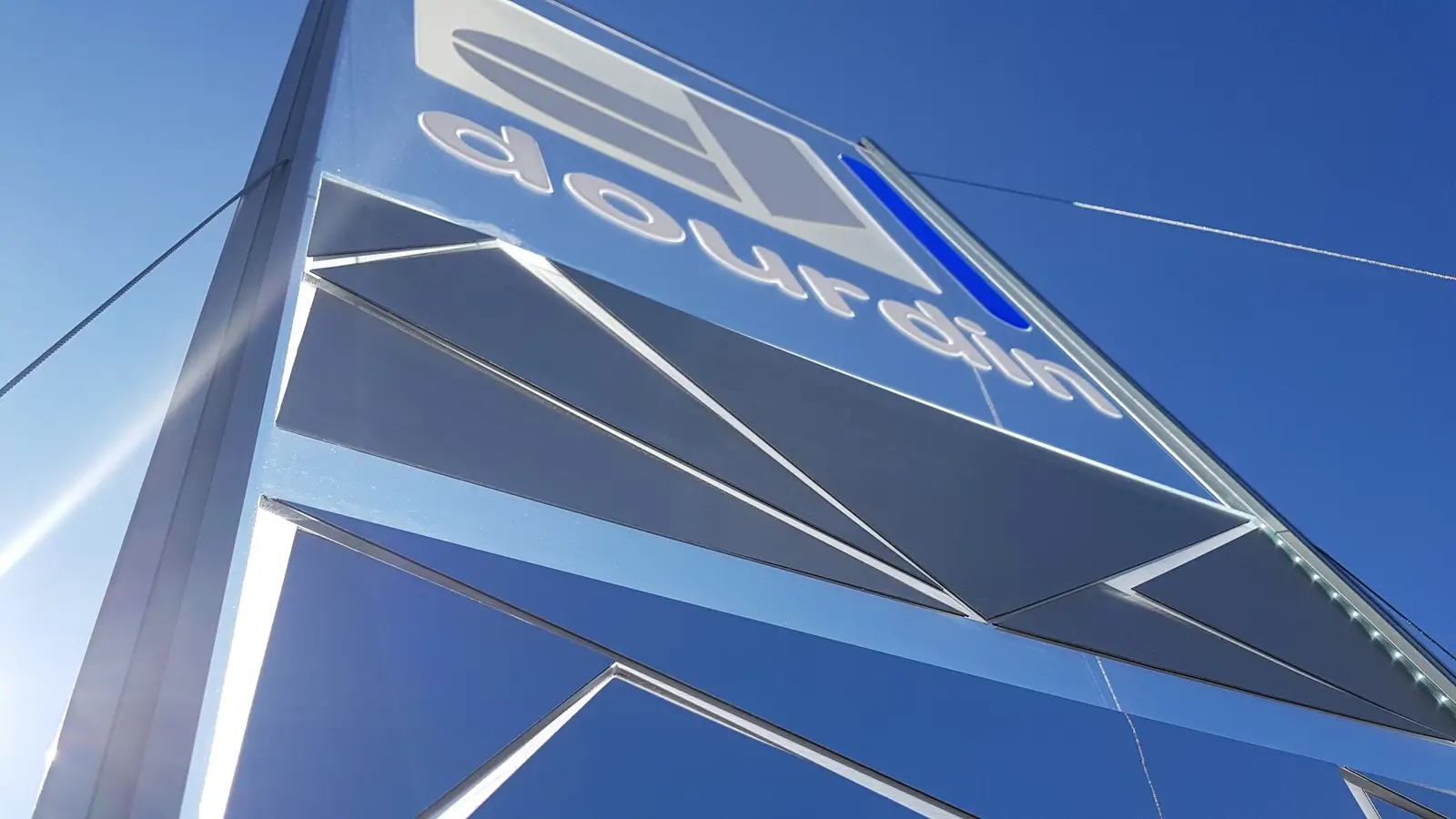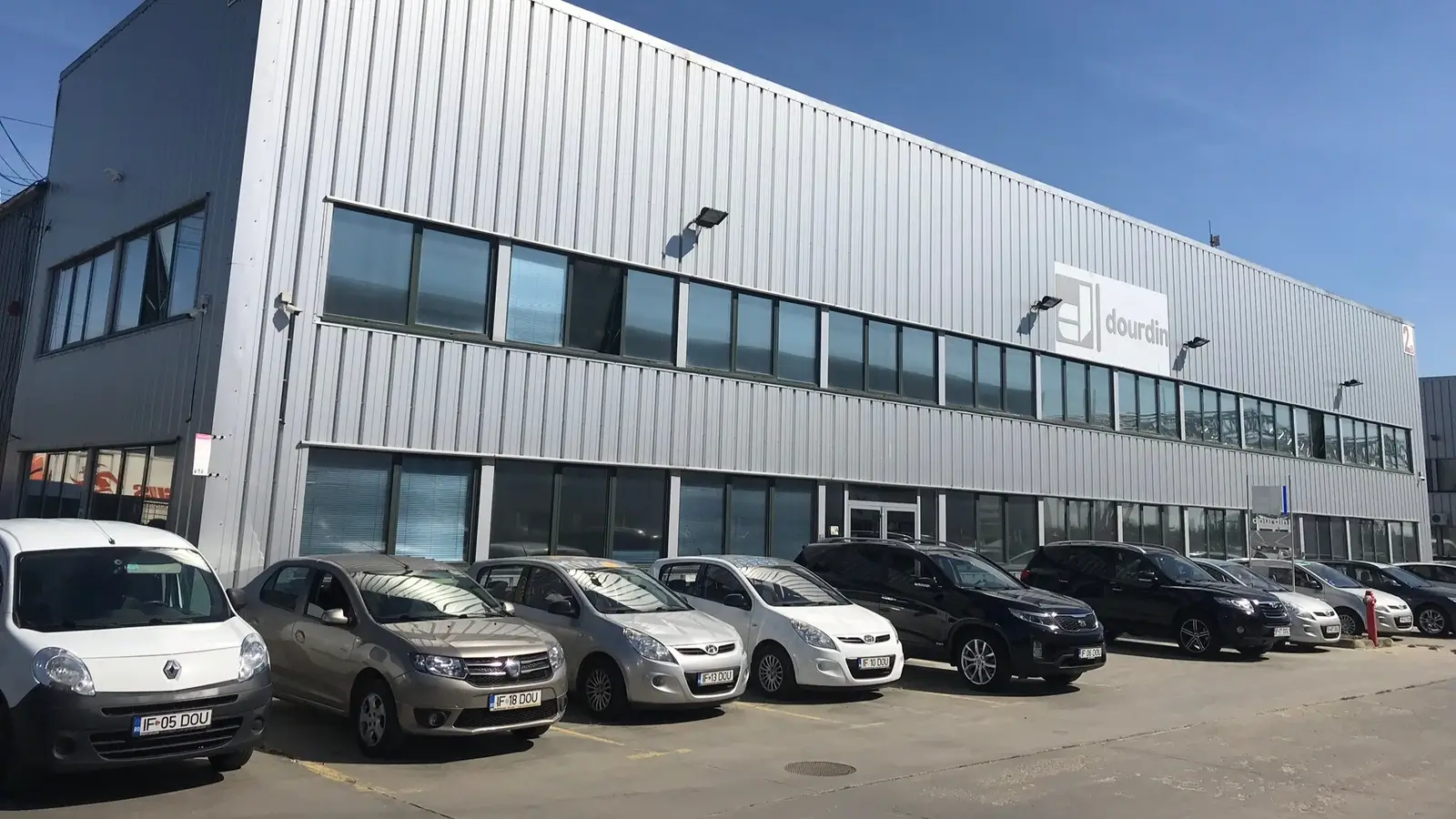 What makes Dourdin Romania a successful plant?
R.J. (Rémi Jumeau) In our industry, we have to be very reactive and flexible to succeed. This is possible at Dourdin Group because of our very short hierarchical structure, a real strength for the Group. Combine this with high-quality manufacturing processes and historical customers like the DACIA brand for which Dourdin Romania exclusively manufactures the emblems mounted on all their vehicles, and you have the main keys to our success.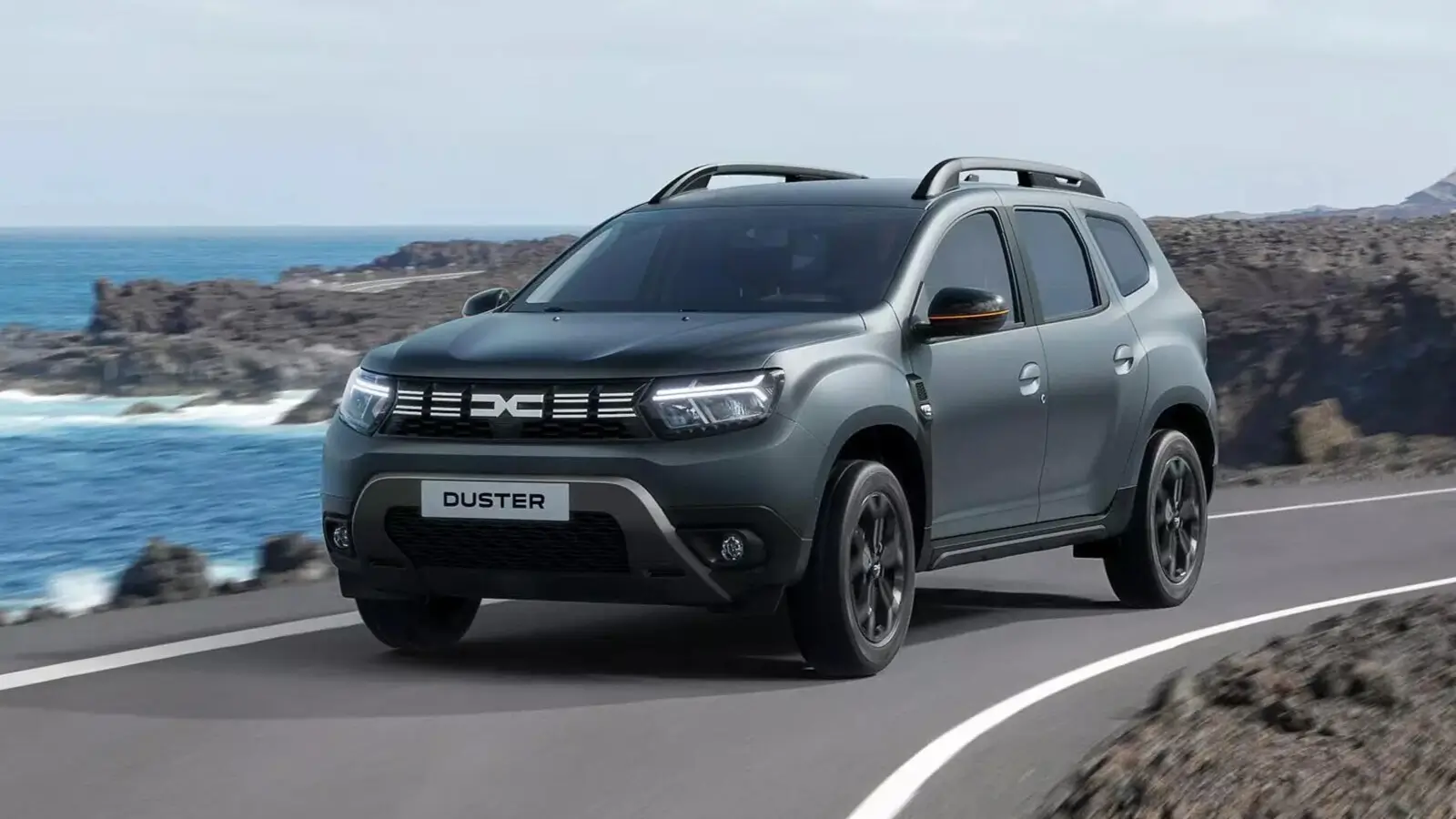 Dacia is One of the best performing brands in Europe. Its results accounted for 28% of Renault Group's 2,051,174 total unit sales, making it the runner-up brand to Renault.
(Source: Dacia)
What are your strengths?
R.J. Dourdin combines the technical expertise of a manufacturer with an internal design department, which is extremely unique in our field. We are in direct contact with the design departments of major brands such as Renault, Dacia, Peugeot, Fiat, etc. This gives us a much better understanding of the designers' expectations for tomorrow's car. Combined with a great industrialisation capacity, we can implement their most original and complex ideas.

Top this with good sales support, local presence, constant exchanges and a trust-based relationship with our customers.

Dourdin Romania is perceived as a trustworthy partner with a high level of technical expertise. A physical proximity that favours logistical flows, but also, of course, a very competitive price/quality ratio.
What are your latest innovations?
R.J. Our strength, our trademark, lies in our ability to mix existing techniques and processes with new technologies to carry out successfully complex projects.
For instance, let's take the latest DACIA emblem produced in our factory since last summer: 20,000 units per week.

It is a plastic part with two components injected almost simultaneously: white plastic for the base and transparent for the surface; then covered with a veil of varnish. Mastering this process on the same machine requires a technical expertise that only a handful of manufacturers can provide.

We are always thinking about tomorrow and how to best support the future evolution of our customers' emblems and decorative parts. Thanks to this mindset, we developed new innovative decorative parts for DACIA's new vehicles last year, using a new technology called cast-forming. We stick/wrap a textured film on plastic parts, and the texture of these films imitates carbon, wood, stone, textile, etc. Most of the films we use are made in France on our "tailor made" film lines production.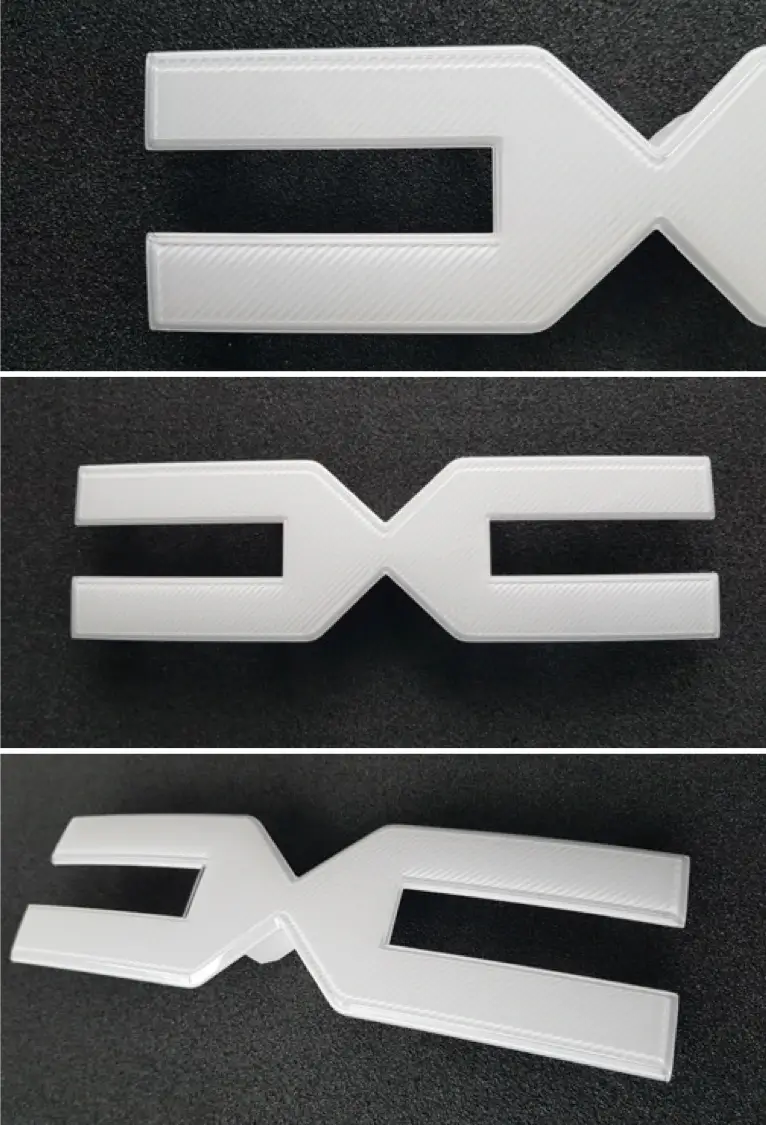 This is a highly technical project just like we love them, I won't say more, to be followed!
Is investing a key to outperform?
R.J. Every investment is made to pursue excellence and offer our customers high-quality products with technical standards close to zero defects and a limited carbon footprint. "Our goal is zero defect and zero carbon".

Our latest investments reflect this strategy:
6 new ENGEL injection moulding machines, one if not the best brand in this field
These high-performance presses have the enormous advantage of being much less energy-consuming, with consumption divided by 2!

Our operators and adjusters have all been trained on these new presses in order to ensure continuity and excellence in the production.

The latest Dacia emblems are produced with these.
What is an injection moulding machine?
It is a machine in which plastic granules are melted into a "paste" that is then pressed into a matrix (or mould). The plastic part is then cooled and demoulded. The famous "Lego™" brick is produced in an injection moulding machine.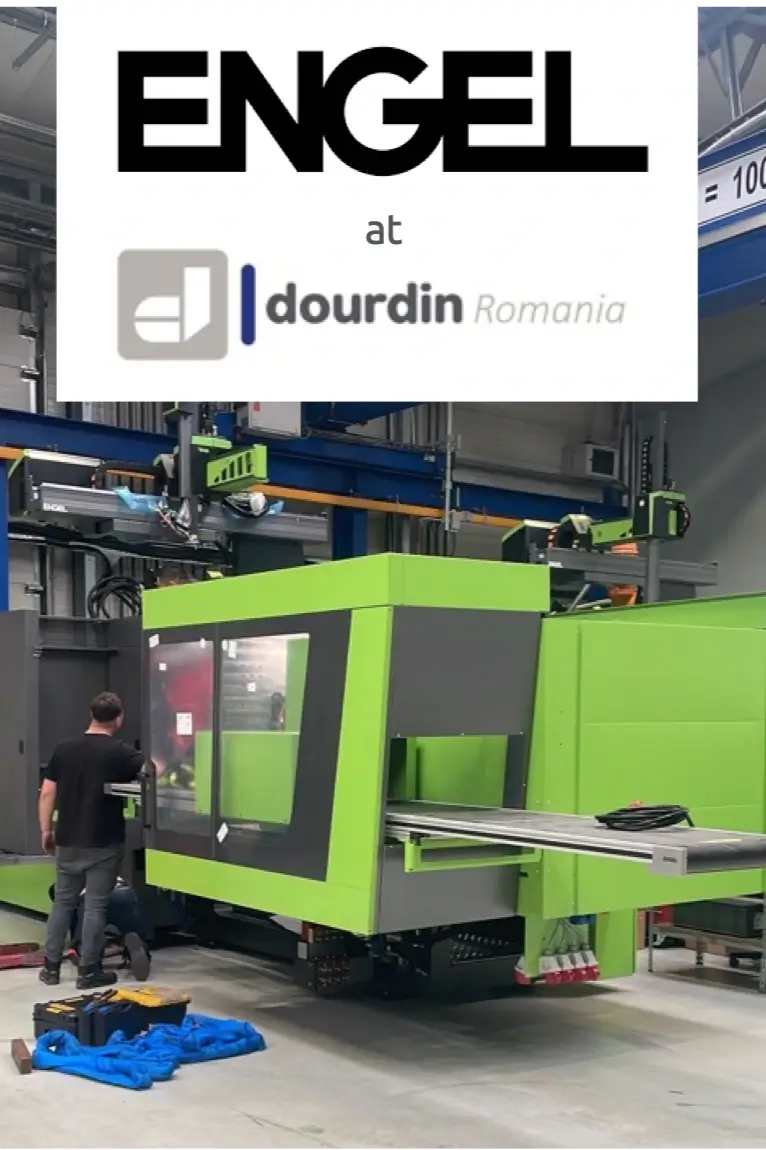 Brand new Varnishing line
A fully encapsulated autonomous painting line was put into operation last summer, in which a robot applies the paint. The only manual operations consist in placing the parts on a support and then removing them from the support. The rest of the process – preparation, painting and UV drying – is carried out automatically in a step-by-step tunnel. This line guarantees optimal quality without air pollution, thus significantly limiting the number of discarded parts.

The encapsulated system also allows 100% filtration of gases and exhaust air.

The line set up in Romania is particularly well-suited to our small parts market and is an integral part of the Dourdin SAS group's strategy to further develop its paint business.
Is sustainability high on your agenda?
R.J. From a Romanian point of view, it is only a question of money. They are very pragmatic; if they can save money, that's okay. Otherwise, ecological sensitivity is not really there yet.

On the contrary, at Dourdin Group, we are very sensitive to sustainability, and actively move forward on this topic.

Dourdin Romania seeks energetic frugality and has already invested in sustainable solutions to limit its carbon footprint in recent years:
We have installed solar panels on the factory roof that provide 200KW, a significant contribution to the electricity consumption during the summer season
We also decided to stop being dependent on gas (and this well before the current so called "Ukrainian" crisis) and replaced all our gas boilers (providing hot water and heating) with two heat pumps. Today, Dourdin Romania no longer consumes gas.
We also have a group purchasing policy where we focus on less energy-consuming machines and those that contribute to sustainable development.
Other projects are planned for the near future in order to further reduce our footprint and that of our customers.
Interview conducted for Dourdin Group in April 2023