Products & Technologies
The Dourdin Group offers a wide range of innovative decorative solutions adapted to your projects.
01 – Exterior Applications
The Dourdin group designs, develops and manufactures painted or chromed logos in trivalent and free chrome, decorative elements for radiator grills, headlights, PIPs, police bars or bumpers via multi-technology part assemblies or over and under paint film solutions.
02 – Interior Applications
The Dourdin group designs, develops and manufactures stainless steel or aluminium sills, door handles, door decoration and dashboards with the possibility of integrating night & day and interactive functions.
03 – New Mobility
The DOURDIN Group assists its customers in identifying the modules, trains and all the mobilities of tomorrow. A growing part of our production provides decoration and protection components for public transport (train, metro, bus, …) and other carbon footprint friendly mobility (EV, UTV, Scooter, bike, boat, …)
03.
PLASTIC INJECTION MOULDING
04.
STAMPING &
METAL CUTTING
01 – SURFACE FINISHING
Electrolytic chromium plating
Thanks to our technical knowledge and expertise, which is at the forefront of environmental and sustainable aspects, we are able to offer an innovative chromium-free electroplating/galvanising solution, which we call "Chrome Free". The Dourdin Group has electrolytic chromium plating lines equipped for "Chrome Free", validated by REACH, in Portugal and 2022 in Turkey.
This single solution, already referenced by some OEMs, is becoming the new standard.
Our chemical R&D has enabled us, for many years, to offer a wide range of finishes from matt, glossy or satin surfaces to numerous colour shades. These shades range from the classic "mirror" metallic shine to darker or smoky intensities.
The technical expertise of the Dourdin group allows us to offer our customers customised metallic shades and aspects with anti-fingerprint treatment; but also selective chromium plating using various processes (to favour lighting or create a real 3D textured aspect). This technology responds perfectly to sustainable development thanks to 100% recycling (by separating the metals which will be recovered and the plastic which will be reground and reinjected)
Paint & Varnish Coating
Our two new generations of painting lines for plastic parts, equipped with technologies to make the painting process environmentally friendly, allow us to meet the expectations of our most demanding customers.
Our paint lines operate with six-axis robots to apply water-based or solvent-based paints. Equipped with CO2 cleaning, we apply up to 3 layers of paint, from primer to colour, fully automatically with high repeatability and process stability. The varnish is there to protect the surfaces but also to offer the designer different metallic shades.
Cast Forming™️
(TOM Process)
Our Cast-forming™ technology (TOM process) offers our customers endless decorating possibilities while keeping the same molded parts. Perfectly suited to large volumes but also to special editions/series, this technology is environmentally friendly.
Cast Forming™ is a complementary and/or alternative process to decorating plastic parts. As a developer and producer of plastic films, the Dourdin Group is constantly developing new products for its customers that can be applied to recycled and bio-sourced materials, etc.
Decorations in the IMD mould
With 60 years of experience, trained teams and a wide range of technological decoration processes: from screen printing to digital printing and using high-tech forming technologies (Thermoforming, Niebling), we can offer the most suitable IMD (Insert Molding Decoration) solutions.
Innovative films combined with functional surfaces and state-of-the-art injection moulding processes enable us to meet our customers' requirements. From design to production, we are at your side.
Printing & Branding
The Dourdin group has a wide range of production facilities capable of marking and printing on numerous substrates by screen printing, pad printing, digital printing, hot stamping, mechanical or laser scraping.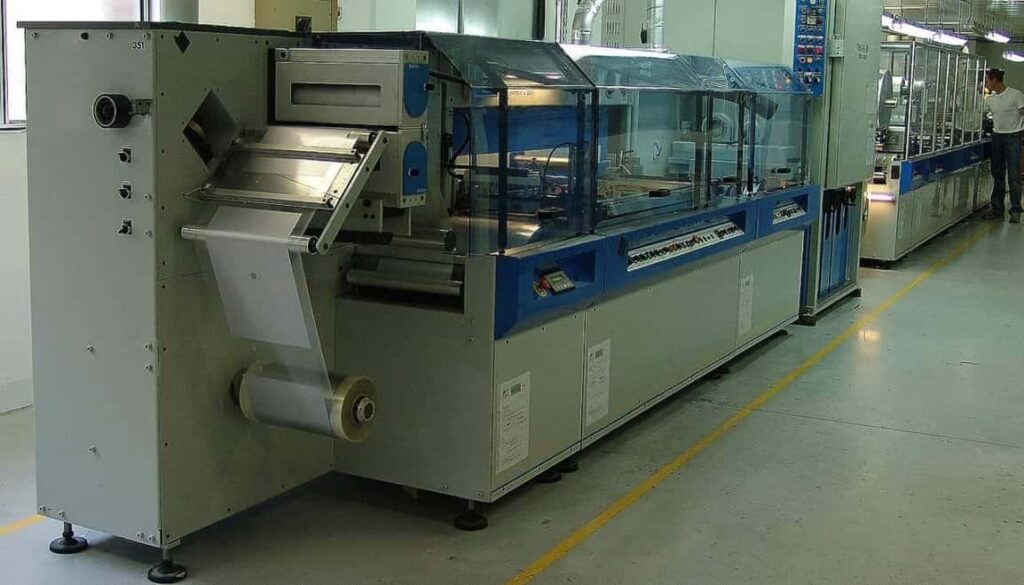 02 – DECORATIVE FILMS
Adhesive Plastic Films
Since 1986, the Dourdin group has been creating and manufacturing PVC/PU films, but also assembling and transforming other films such as PET/ABS/PC/PP/PMMA on its line. In addition to our standard range, we also develop our own colours (transparent, metallic), textures, anti-bacterial and anti-virus additives and specific grains in-house. The films produced by Dourdin meet the highest requirements of the automotive and railway industries.
Transformation Films
The group's R&D teams develop monomers and polymers to transform them into adhesive films while respecting the customer's technical, colour, gloss and grain criteria. PU/PVC/ABS/PC/PP/PMMA/PET…
These films can have anti-fire, anti-graffiti, anti-bacterial and anti-covid properties.
04 – STAMPING & METAL CUTTING
Metal processing
In the Dourdin Group we produce decorated components in stainless steel and aluminium. Various stamping, cutting and milling operations can be carried out on brushed or printed steel or aluminium.
Our flexibility allows us to manage a wide range of versions. Our complete press fleet consists of 10 hydraulic machines with a press capacity of up to 400 tonnes.
We are experts in decorative metal parts that can be combined with other technologies such as injection moulding and backlighting for indoor and outdoor applications. Depending on the design, both milling and anodising can be carried out on each part
05 – smart surfaces
The Dourdin Group develops intelligent solutions that can integrate haptic and luminous solutions via Castforming, Niebling and Thermoforming processes.
06 – assembly
assembly of components
Whether for large volumes or small series, the Dourdin Group can develop flexible solutions and produce products quickly and meet all your assembly needs.
We have developed fully automatic production lines with staples, clips, double-sided adhesive foams, but also with integrated welding and control to ensure a high level of quality. The result is cost-effective and streamlined assembly work of the highest quality